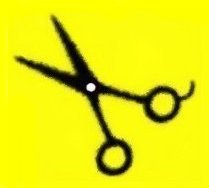 How it Works
Online Courses
1. Place Your Order through Paypal (on this site), or by Calling & Placing Your Order Over the Phone (using the phone method will require you to send a check or by credit card). We Will then Send the Course(s) that you Require (Attached to an Email) to Your Email.
2. Once You Have Completed the Course(s) & have Filled out the Answer Sheet(s) & Evaluation Form(s), Email Only the Answer Sheet(s) & Evaluation Form(s) back to us at cuttinclass@mail.com. Alternatively, you can Print the Completed Answer Sheets and Evaluation Forms and post them to us.
3. We Will then Grade your Course(s) & Email your Certificate to you Unless you Specify that you would Prefer the Certificate to be Sent to you by post when the Order is Placed. A Passing grade of 75% is Required in order to Obtain a Certificate.
_________________________________________________________________________________________________________________________________________
Throughout the Year we Have Seminars where You Can Obtain All of Your C.E. Hours in One Day (that includes home study hours). Click the Link to See Seminar Dates.
To Place an Order, Book a Seat at a Seminar or Get Information on Home Study Courses & Seminars Contact ...
Telephone:1-(217)-246-0701
Email: cuttinclass@mail.com
The Illinois Department of Professional Regulation allows all Cosmetologists, Cosmetology Teachers, Nail Technicians, Nail Technician Teachers, and Estheticians to get 1/2 of the required C.E.U.s for license renewal through Home Study Courses.The remaining C.E.U.s can be obtained at Seminar Classes.